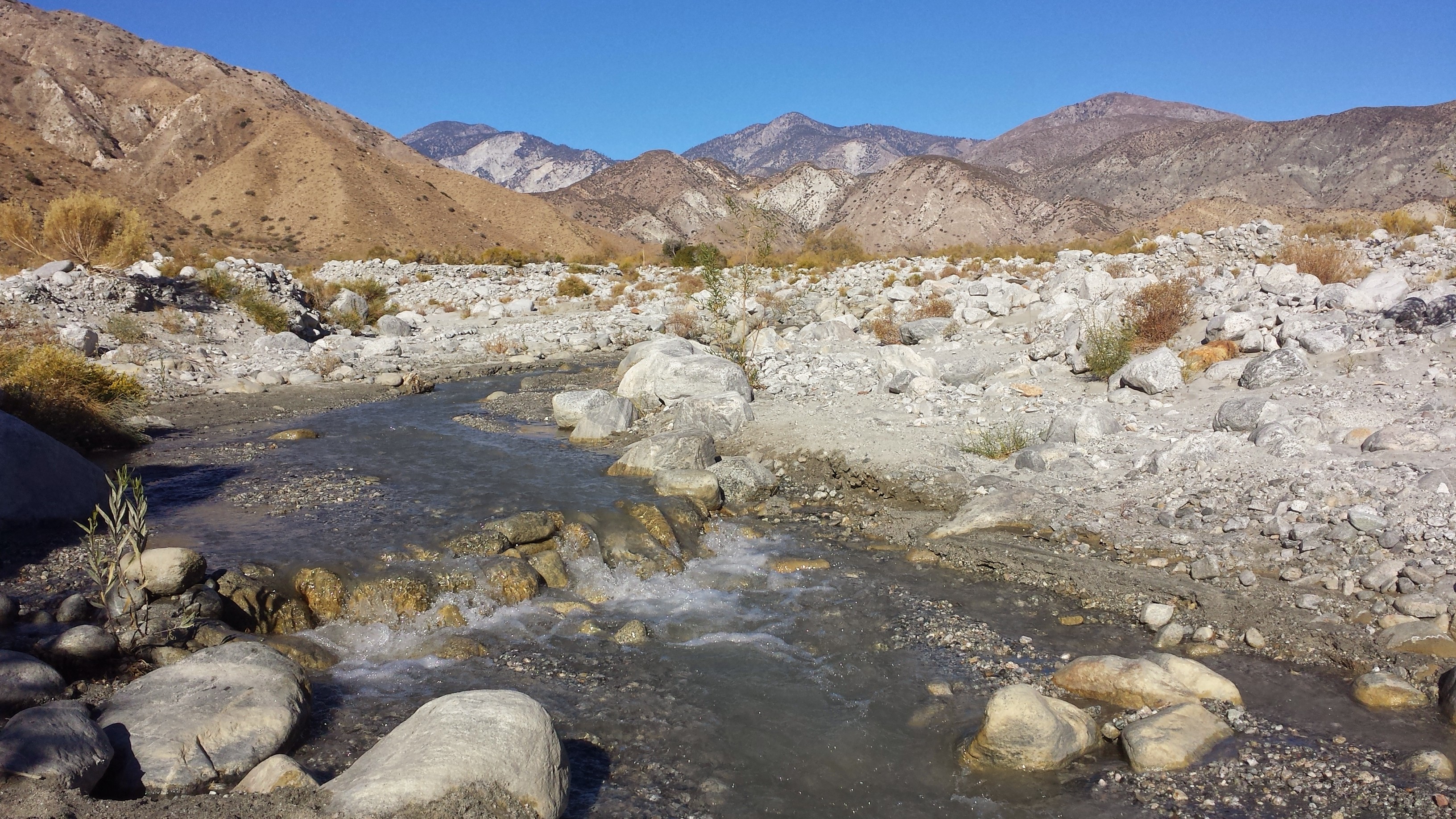 Installment No. 19 of My PCT Journey
Day 1- 8 miles, camping at Whitewater Preserve
This past summer, I was lucky enough to hike 1,100 miles through Central and Northern California.  Before that, I section hiked most of Southern California, but there are still a few little gaps in my So. Cal. PCT hikes. This trip would knock out one of the remaining chunks from Cabazon to Big Bear. I invited my good friend Ben, who hiked part of Section A with me nearly a year ago, to hike with me and Sabrina, my personal trail angel, dropped us off at the trailhead.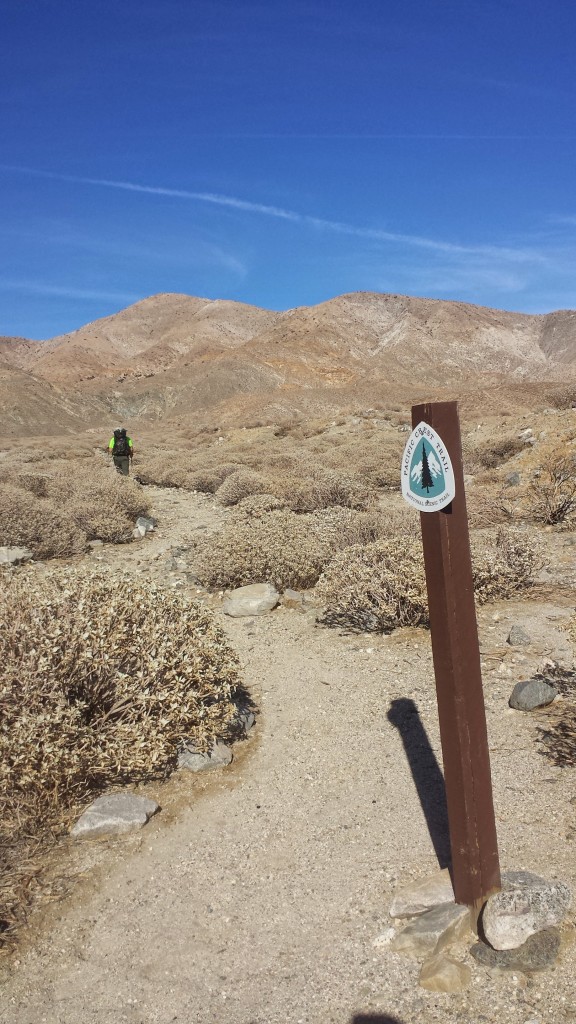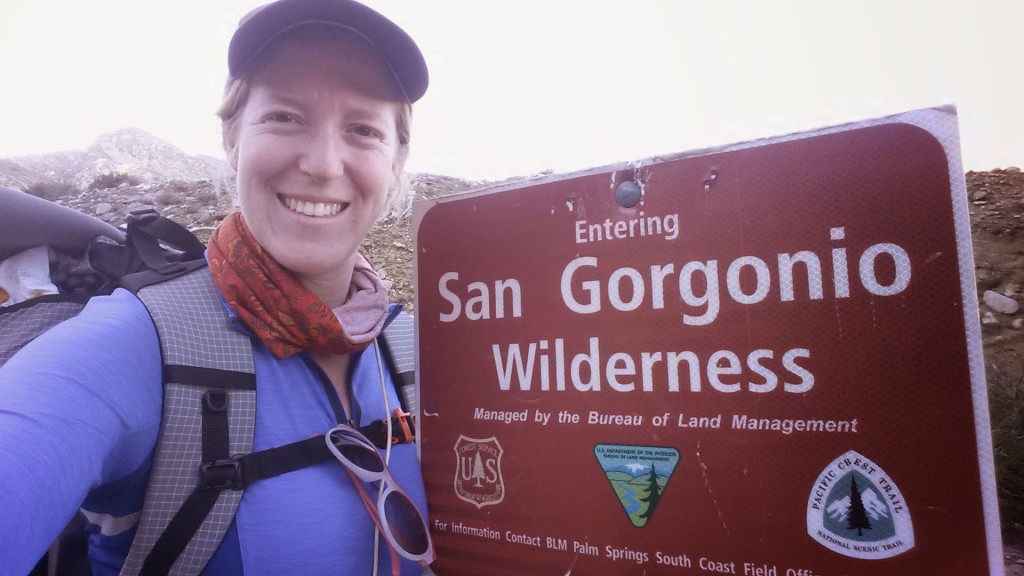 We aimed to camp at Whitewater Preserve for the first night because it was an easy 9 miles and was the next available water source outside of Cabazon. The preserve was awesome! The rangers were so hospitable, the grounds were lovely, the water was on tap and the bathrooms had plumbing! We also met a southbound hiker who was fun to chat with over dinner.
Day 2- 14 miles, camping next to Mission Creek
All day long, the trail wound higher and higher into the San Bernardino Mountains. It was such a gradual uphill, that it was easy to forget you were evening climbing! Once we connected up with Mission Creek, the trail followed the narrow and bushy canyon, never leaving the gently flowing water.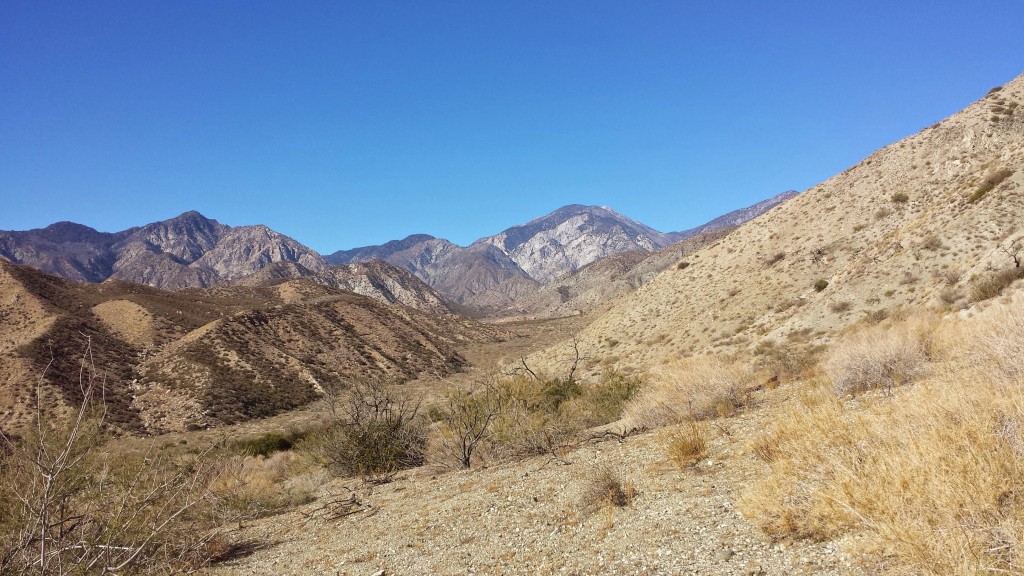 I was glad to have Ben camping with me because I had the mountain lion heebee jeebees again. There are certain places where I seem to get spooked; it might be a good instinct or it might be my imagination. I got really spooked when I heard movement from the other side of the creek, but it turned out to be three more southbound hikers trying to find the trail in the bushes. We chatted for a bit and they said they knew my friend Just So Fresh, who I hiked northbound with this summer. I was stoked to hear he was still going strong and would finish on time.
Day 3-14.25 miles, camping at Coon Creek Cabin
We had a massive climb ahead of us, so we got up early and hit the trail. Despite the struggle with the altitude, the day was delightfully scenic. It's always fun to watch the earth and plant life evolve from one elevation to another.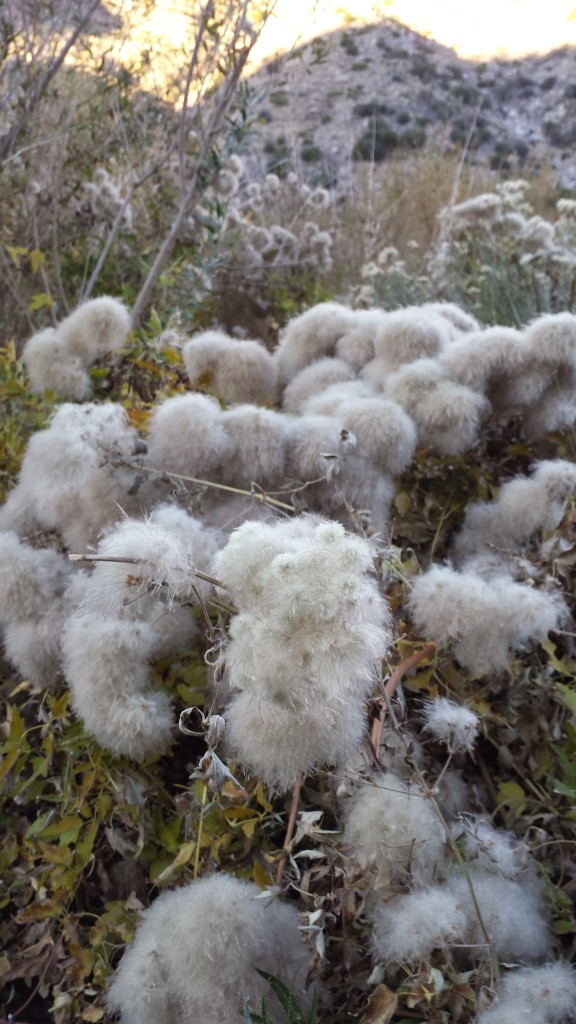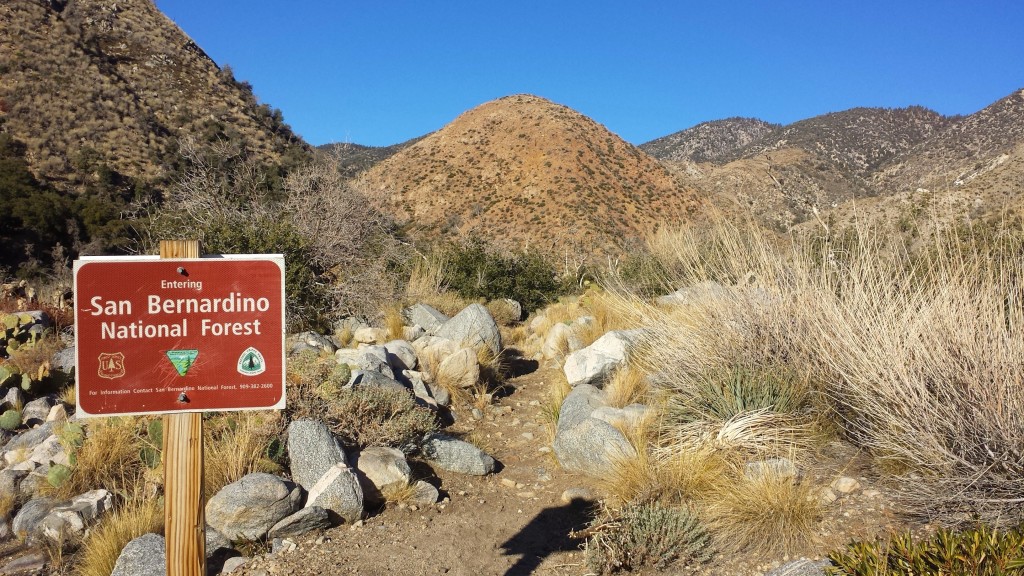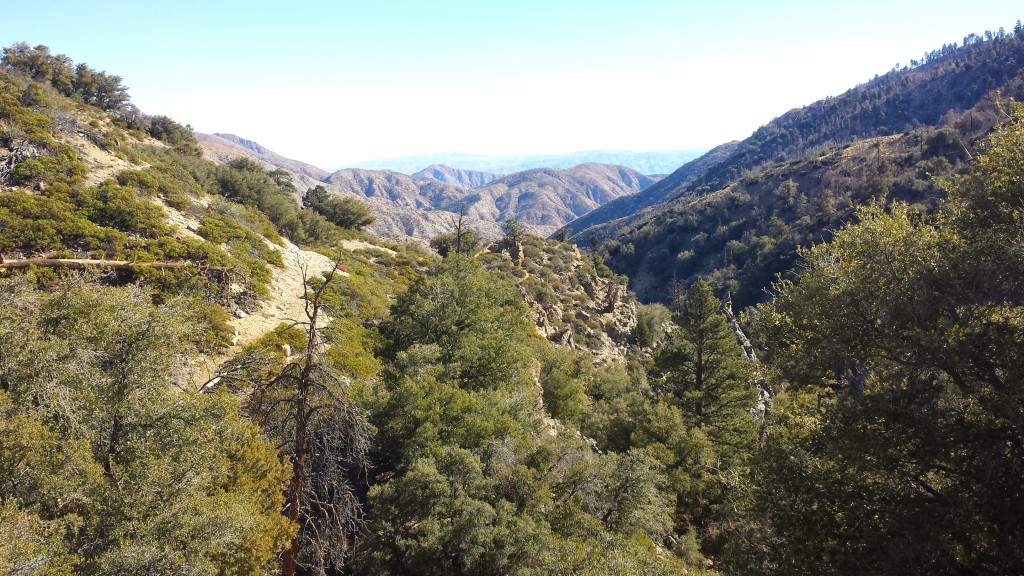 Reaching Mission Spring was a great respite. We were relieved to know it was flowing well and it meant we'd have a mostly flat 6.5 miles of hiking for the rest of the day. Knowing that, we took a generous break, napping a little and eating lunch.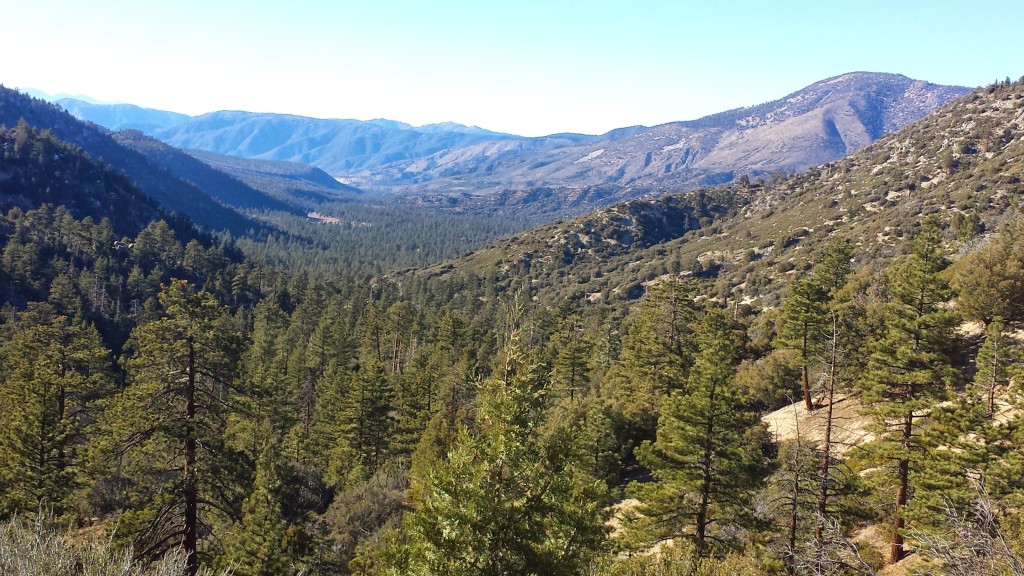 Ben and I pushed hard so we could enjoy sleeping inside the Coon Creek Cabin. It meant we could build a fire in the fireplace, spread out as much as we liked, and not have to set up the tent. The views from the nearby cliff towards Palm Springs and Joshua Tree National Park were incredible.
Day 4- 15.5 miles, camping near mile 262.5
It felt so good and yet so strange to be hiking the PCT again after my big journey. I've missed being on the trail: getting the fresh air and exercise, being challenged by the elements, my mind, and my body, and being perpetually thrilled by the Earth's beauty. I struggled with the thought of only being allowed to be out again for a short while, even if the constraints keeping me from walking more were placed there by myself. Somehow I felt like I wasn't able to appreciate it as much if couldn't be allowed to keep walking for as long as my legs would carry me. Of course, that's all speculation, and part of me feels silly for it. There are plenty of advantages that section hiking has over thru-hiking.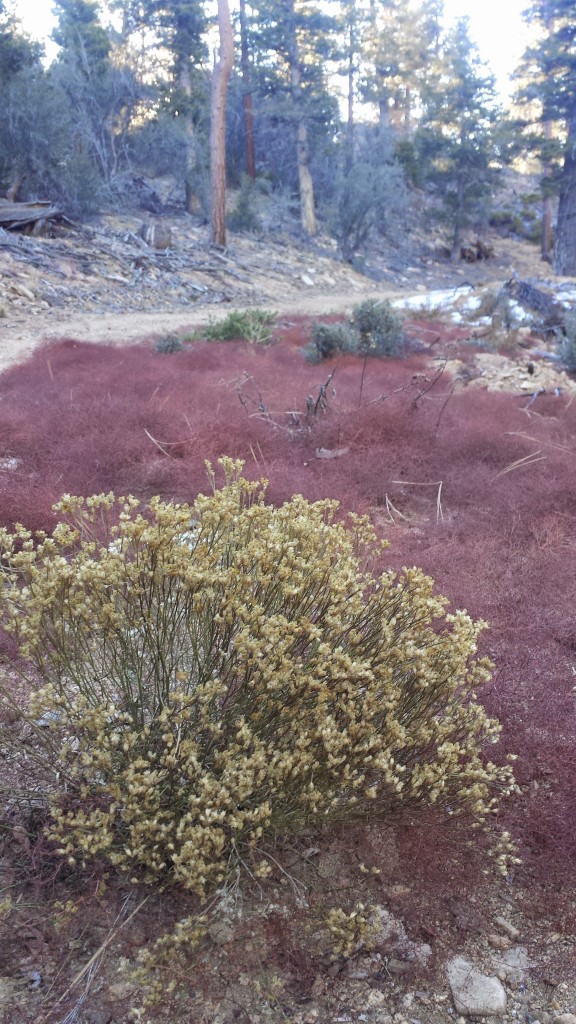 We were now up high and amongst beautiful pine forest. I felt so out of shape and my feet were aching from not having hiked much since July. The scenery more than made up for my bodily pains and we ended up having another really nice day. We took another long lunch break at the beautiful Arrastre Trail Camp and even saw a herd of wild burros that caught us completely by surprise.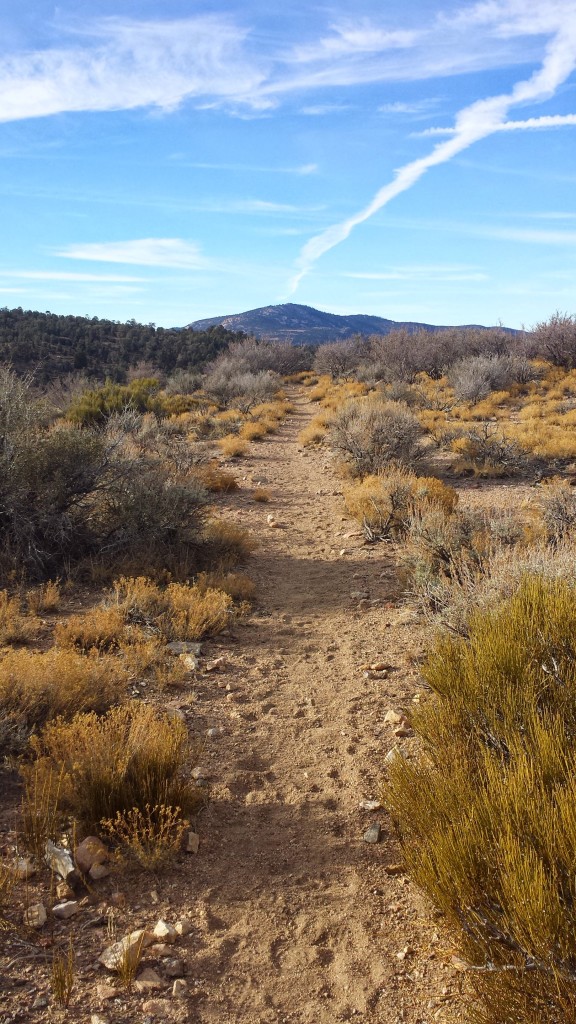 Ben and I camped on a ridge above the desert floor and were graced with a spectacular sunset. We enjoyed each other's company while munching on left over gold fish crackers and jerky, taking it all in. Ben said he's not sure long distance hiking is really his thing. I bet he'd get into it more if he could do it his own way, and not get dragged out by me! I also think once he gets past the idea that hiking feels good in the body, he'd understand the hook. Hiking doesn't usually feel good in the body, it feels good in the soul and the mind.  There's a mental release from the body's aches that have to happen before you can really feel good out there.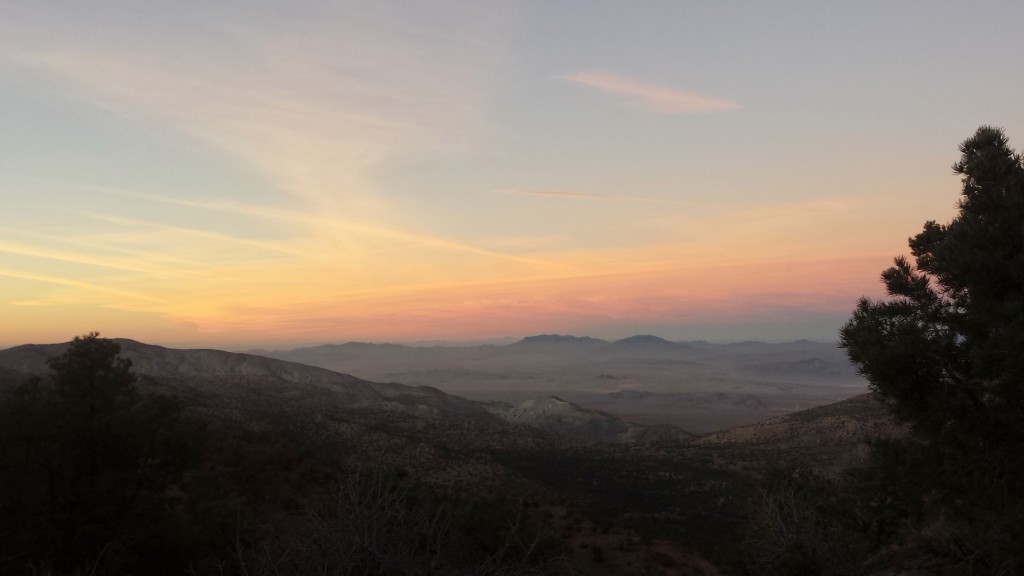 Day 5- 3.75 miles
Sabrina picked us up after an easy hike to Highway 18. Being the angel that she is, she and her boyfriend, Terry, surprised Ben and me with a Thanksgiving Turkey dinner. The night before, they had run to the store, bought all the fixings, and starting cooking the next morning at 5AM!  It was amazing!
It was a joy to be on the trail again and connect a few more of my PCT So. Cal dots.  Can't wait for the next trip!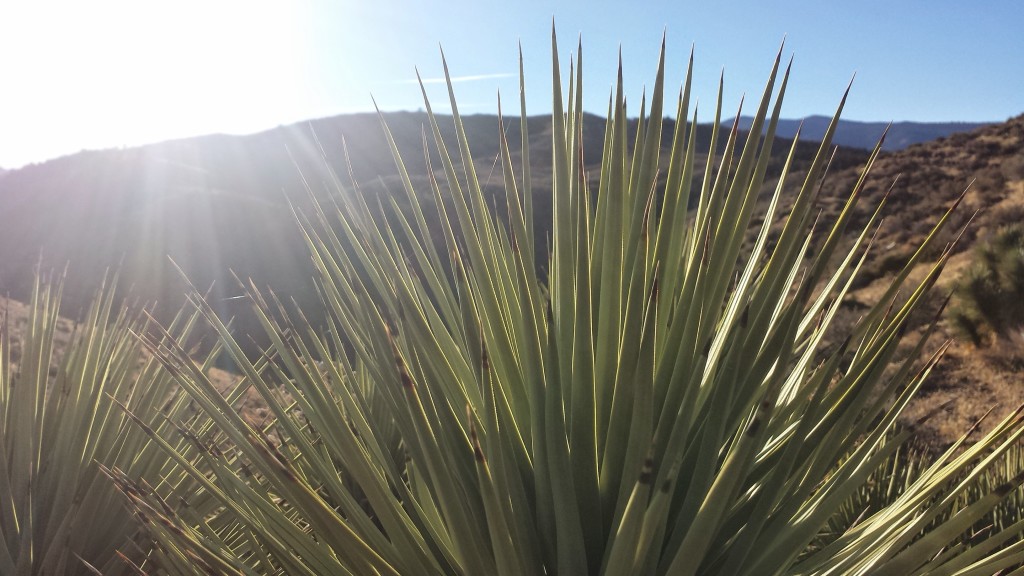 Links
Installment No. 20- Silverwood Lake to Vincent Gap


style="display:inline-block;width:320px;height:100px"
data-ad-client="ca-pub-6269729938434418″
data-ad-slot="5716075289″>