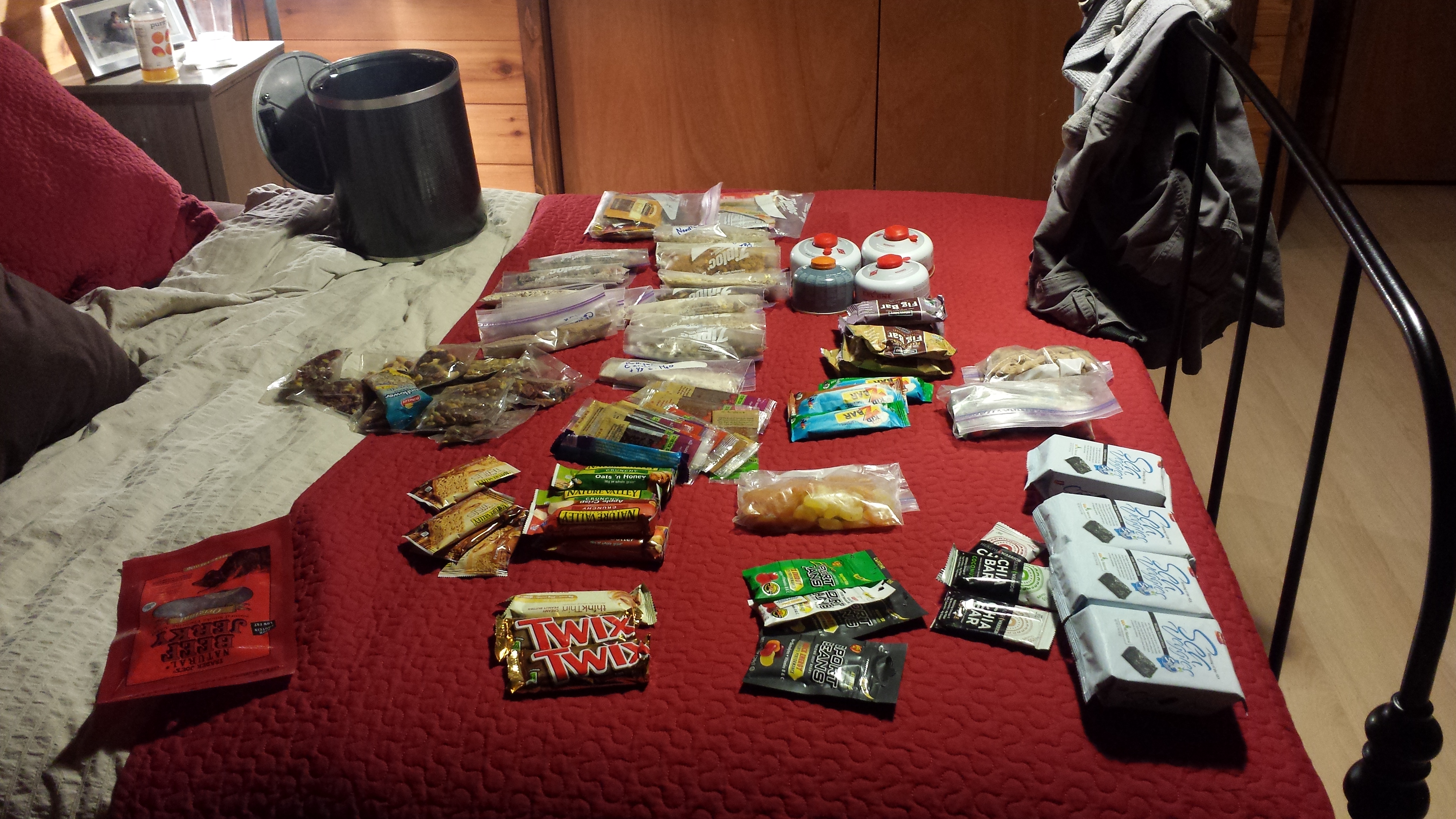 I love to eat well.  It doesn't matter if I'm at a downtown restaurant, at home, or on the trail, I want to eat healthy and I want it to be delicious.  This is why I spend the effort on making and assembling my own backpacking food.  Doing so can ensures my meals will have less sodium, no high fructose corn syrup or partially hydrogenated oils, and more of the nutritious stuff I love.
So many hikers choose to eat crap on the trail because it's readily accessible and cheap.  Very often, those hikers loose too much weight, their bodies shifting into starvation mode from not receiving enough nutrients.  Several experienced and decorated thru-hikers, such as Scott Williamson, have affirmed that by eating healthier foods on their long distance hikes, they never loose weight or develop that famous insatiable hiker hunger.  In fact, they usually feel better!
I'd like to argue that by putting in a bit of effort and thoughtfullness, you can still eat very healthy without breaking the bank or spending hours cooking and dehydrating meals from scratch.  The key is to:
1)  find labels that offer nutritious, inexpensive, and easy to work with foods perfect for dehydrating or cooking on the trail and
2)  compare prices at various marketplaces and shop in bulk when possible.  It may seem silly to save only a few cents per serving here and there, but it will add up!
In preparing for my long distance hikes, I scoured the internet for weeks trying to find all the potential goodies at the best prices. Save yourself some time and use my recommended shopping list!
All About Food
What to Put in your Resupply Box
How to Dehydrate your own Food
How to Make Yogurt on the Trail
Just Another Resupply Box 
Lunch and Dinner on the Trail
Posts Coming Soon On…
My Favorite Store Bought Foods/Why I Love Trader Joe's
A Typical Backcountry Menu
Blogs
Online Trail Food